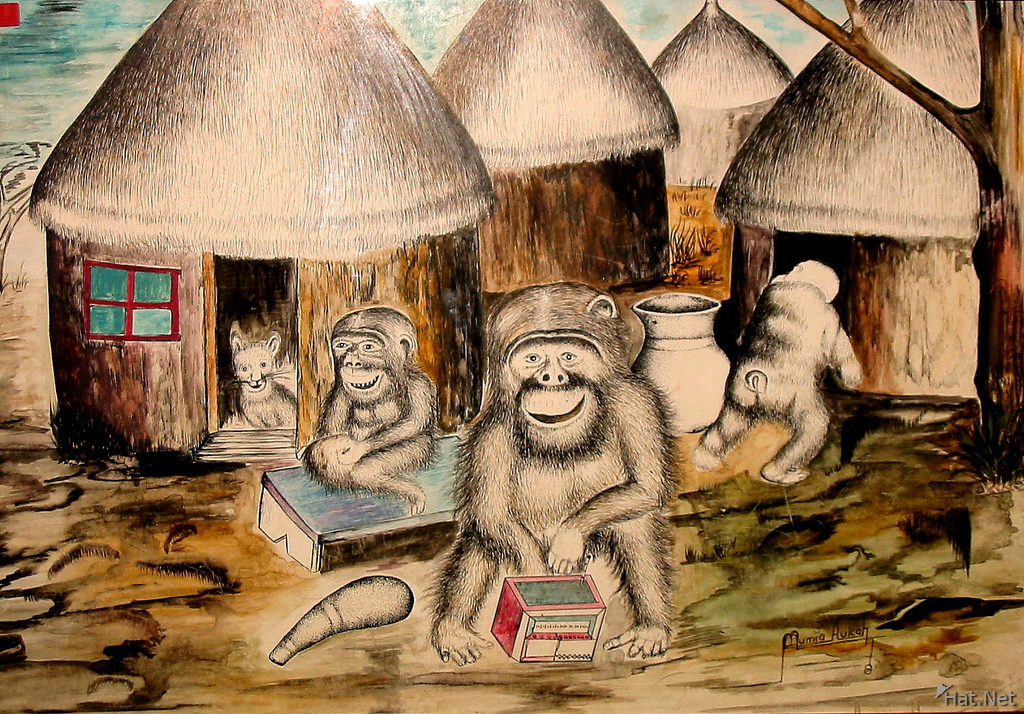 National archive is in Nairobi, Kenya.
It's well worth a visit. Paintings and sculptures. The 2nd floor was a photo gallery for propaganda only. No photographs on the second floor, which I don't care anyway.
It was located south of downtown, across the street from the bus and Internet station.
For precise location, please download the POI from the upper right hand corner.
This painting is done with done with ink and pen
Location
Nairobi, East Africa, Kenya, Africa
Info
F 4.5 1/60 with Canon PowerShot A20
Country
Kenya
State
East Africa
City
Nairobi
Weather
Sunny
Occasion
East African Trip
Continent
Africa
Day
Nairobi Day 1
Activity
national archive
Date
2007:09:17 13:02:29
Make
Canon
Model
Canon PowerShot A20
Width
1571
Height
1096
Flash
Fired
Focal
13.4 mm
Exposure
1/60
F Number
4.5
Metering
Multi-segment
Compensation
0
Hyperfocal
8.82 m
Latitude
-1.28833333333333
Longitude
36.8205
Altitude
72.52732086 m
File Size
1922 kB
comments powered by

Disqus