buganda king palace, kampala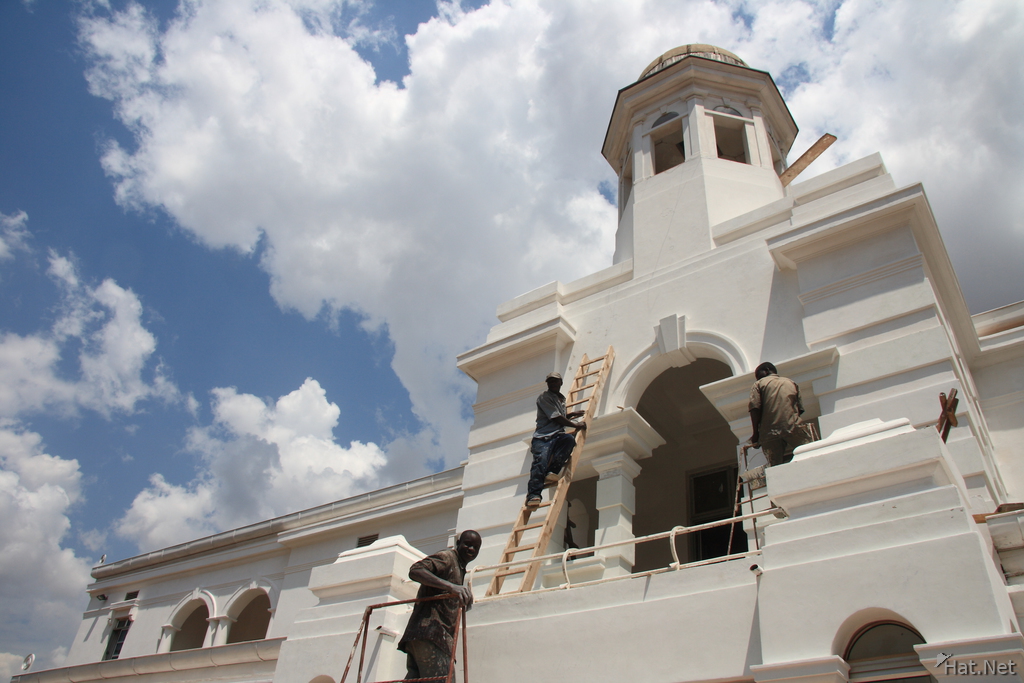 Buganda, like her neighbors, had a proud history extending back centuries before the arrival of the Arabs and Europeans. In Buganda's case; the ruling dynasty of kings was established in the mid-14th century AD.
The palace for the current Buganada King wasn't especially big. It is quite moderate. Simple but elegant.
Direction
Same location as last photo
Location
Kampala, East Africa, Uganda, Africa
Info
F 13.0 1/200 ISO 100 with Canon EOS DIGITAL REBEL XTi
Country
Uganda
State
East Africa
City
Kampala
Weather
Sunny with minute rain
Continent
Africa
Day
Kampala
Activity
Vasili Bakery Lunch
Tour
GAP (Great Adventure People)
Date
2007:09:27 13:57:33
Make
Canon
Model
Canon EOS DIGITAL REBEL XTi
Width
3888
Height
2592
Flash
Off, Did not fire
Focal
17.0 mm
Exposure
1/200
F Number
13.0
ISO
100
White Bal.
Auto
Program
Aperture-priority AE
Compensation
0
Hyperfocal
1.20 m
Latitude
0.302041666666667
Longitude
32.5663194444444
Altitude
72.11924686 m
File Size
4.3 MB
comments powered by

Disqus