red chilli camp, murchison falls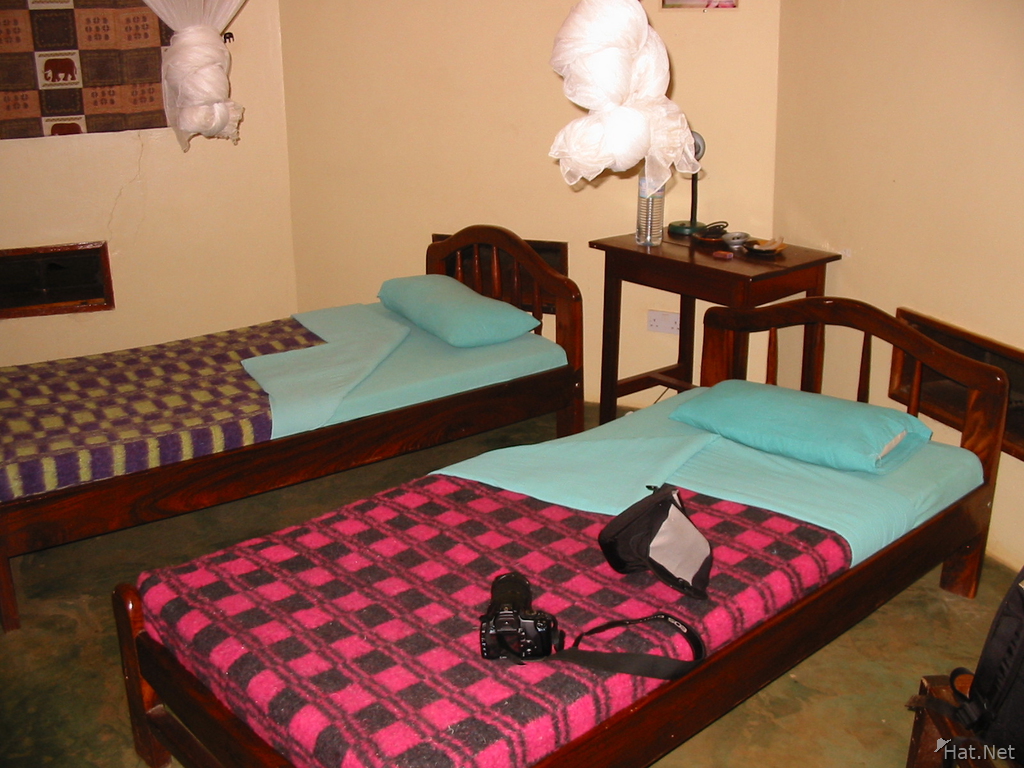 No hot water, but it is OK. The cabins are neat, quite fit the environment. At night, you can hear Hippos grazing outside your camp. Going to the loo at night could be fatal.
The room is clean (in cabin standard), and the color is nice.
Direction
Walk 0.04 km or 1 mins north west from last photo
Location
Murchison Falls, East Africa, Uganda, Africa
Info
F 2.8 1/60 with Canon PowerShot A20
Country
Uganda
State
East Africa
City
Murchison Falls
Weather
Sunny
Continent
Africa
Day
To Murchison
Activity
h.Red chili camp
Tour
GAP (Great Adventure People)
Date
2007:09:24 19:14:52
Make
Canon
Model
Canon PowerShot A20
Width
1600
Height
1200
Flash
Fired
Focal
5.4 mm
Exposure
1/60
F Number
2.8
Metering
Multi-segment
Compensation
0
Hyperfocal
2.30 m
Latitude
2.26866666666667
Longitude
31.5763333333333
Altitude
72.2322464 m
File Size
797 kB
comments powered by

Disqus